---
Resources for Renters
The Residential Tenancy Act has been amended to support renters and landlords during the provincial state of emergency. The amendments are in effect for the duration of the state of emergency.
---
BC HOUSING RENTAL ASSISTANCE PROGRAMS AND RENTAL HOUSING
Rental Assistance Program (RAP)
Provides eligible low-income working families with cash assistance to help with their monthly rent payments.
Phone: 604-433-2218
Shelter Aid for Elderly Renters (SAFER) Program
SAFER provides monthly cash payments to subsidize rents for eligible BC residents who are age 60 or over and who pay rent for their homes.
Phone: 604-433-2218
Rental Housing
Learn about and apply for subsidized housing and access the affordable housing listings.
---
Both landlords and renters have specific rights in a tenancy. Access information, forms and other resources on the website, in person or over the phone.
Phone: 604-660-1020
---
Provides information, education, support and research on residential tenancy matters. Also produces the Tenant Survival Guide.
Tenant Infoline: 604-255-0546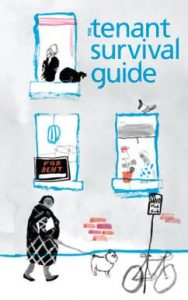 ---
Homelessness
Assists homeless individuals through a homeless outreach initiative, a seasonal shelter program, recovery and more.
Phone: 604-464-0475 ǀ Email: info@hopeforfreedom.org
---
The role of the Task Group is to identify, advocate for and coordinate the actions necessary to prevent and address homelessness in the Tri-Cities and build the capacity of service providers and community organizations to respond effectively.
Email: tricitieshomelessness@gmail.com
---
Provides an emergency shelter and transitional housing for people who are homeless in the Tri-Cities.
3030 Gordon Avenue | Coquitlam, B.C. | V3C 0E7
Phone: (604) 474-0435
Clicking these links will take you out of Selina Robinson's constituency website. Selina Robinson, MLA, is not responsible for the content or reliability of external linked websites and does not endorse the views expressed within them.