200-205 Newport Drive | Port Moody, B.C. | V3H 5C9
Phone: 604-949-7200
Public health units offer a range of services to promote health and wellness in the community.
---
Delivers a wide range of health care services to more than 1.8 million people living in communities stretching from Burnaby to White Rock to Hope.
---
Toll-Free: Dial 8-1-1
Dial 7-1-1 for deaf & hard of hearing
24-hour health information line. Speak with a registered nurse, pharmacist or registered dietitian.
---
Lower Mainland: 604-683-7151
Toll-Free: 1-800-663-7100
MSP covers the cost of medically-necessary insured doctor services and other health benefits.
MSP premiums were eliminated as of January 1, 2020.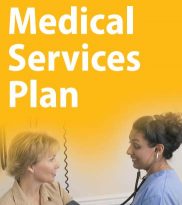 ---
Lower Mainland: 604 683-7151
Toll-Free: 1-800-663-7100
Helps B.C. residents with the cost of eligible prescription drugs, certain medical supplies, and pharmacy services. It provides assistance through several drug plans. The largest is the income-based Fair PharmaCare plan.
---
A list of programs that may provide assistance with the cost of medical travel and accommodations to B.C. residents who must travel from their home to access medical care.
---
Health Care Complaints
11762 Laity St, 4th floor | Maple Ridge, BC | V2X 5A3
Phone: 1-877-880-8823 | Fax: 604-463-1888 | E-mail: pcqoffice@fraserhealth.ca
If you would like to make a complaint regarding the quality of patient care that you or a loved one has received, or you would like more information about making a complaint, contact the Patient Care Quality Office.
---
Contact your local Health Authority Community Care Licensing Program: 604-949-7700 (Tri-Cities) or
Fraser Health Patient Care Quality Office: 1-877-880-8823
---
Phone: 604-733-7758 | Toll Free 1-800-461-3008
Members of the public who have a question or a concern about a physician can contact the College for guidance, and/or file a complaint with the College.

---
Clicking these links will take you out of Selina Robinson's constituency website. Selina Robinson, MLA, is not responsible for the content or reliability of external linked websites and does not endorse the views expressed within them.